"The person is free who lives as they wish, neither compelled, nor hindered, nor limited — whose choices aren't hampered, whose desires succeed, and who don't fall into what repels them. Who wishes to live in deception — tripped up, mistaken, undisciplined, complaining, in a rut? No one. These are base people who don't live as they wish; and so, no base person is free."

EPICTETUS, DISCOURSES, 4.1.1-3a
When you're a slave to impulse, when you react in ways that you don't understand, when you feel compelled to do things that you don't really want to do — these are all hallmarks of a person who isn't free.
By contrast, the person who takes time to self-educate, who practices their stoicism and their philosophy every day (i.e. with The Daily Stoic), and who works hard to understand who they are and what drives them — this person has set themselves free. They are no longer subject to whims of fancy or out-of-control emotions that keep them chained to a miserable existence.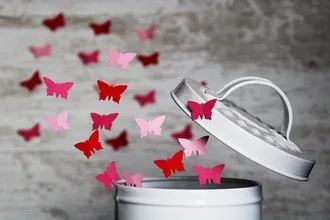 Recently I was writing some goals to myself, a visualization for where I'd like to be a year from now. There were a lot of things on that list, but one of them was "No dependencies." To me, that means no dependency on caffeine, alcohol, or any other sort of pharmaceutical or psychological crutch that I've used in the past.
But it also just means not being dependent on anything at all, in a general sense. I want to be completely liberated from anything else that might be controlling me and holding me back.
And that begins with being aware of myself, and my thought processes, and my state of mind and my emotions. It means being conscious of those habits and lines of thinking that are causing harm to me, so that I can eliminate them. Awareness will set me free, and that's where I'm going to start.
(PS – Peace of mind will also set you free!)
Related Posts: