"What, then, makes a person free from hindrance and self-determining? For wealth doesn't, neither does high-office, state or kingdom — rather, something else must be found… in the case of living, it is the knowledge of how to live."

EPICTETUS, DISCOURSES, 4.1.62-64
Let's take a look at the wisdom that Epictetus is saying above, and kind of decipher the meaning a little bit.
Here's what he is asking: What can set you free from the hindrances in life that are holding you back and trying to throw you off course? You can't control when or how these things happen, of course. All you can control is how you react and respond — but how?
And what can save you from trying to figure life out from scratch, all by yourself, on the spot? Becoming wealthy or powerful or highly-esteemed isn't the answer — that's not something you can guarantee anyway, and even if you could it wouldn't help, you'd still be lost.
So, what can set you free? The answer: "it is the knowledge of how to live."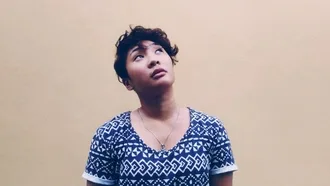 And how to get all that knowledge?
By studying and learning from the wisdom of the ancients — reading The Daily Stoic book is a good start, and so is reading this website.
You have to always be educating yourself as best you can, and then you have to apply what you've learned, all day every day. You've got to practice this new knowledge that you've gained, and live it until it becomes part of you.
Keep in mind that it will take patience, young grasshopper. This knowledge of how to live doesn't arrive overnight. But the payoff is huge, if you stick at it! After all, stoicism is not a game or a fad, it's for life. It's serious business, and if you treat it as such, you'll set yourself free.
PS – It has taken me a long time to reach my still-limited understanding of stoicism. But I'm keeping at it! Every day I read the book, and every day I post something on this site. I'm never going to quit — I'm going to keep practicing every day and keeping trying to imprint the knowledge upon my soul until I live and breathe it non-stop. It takes time! But I'm enjoying the journey, and I hope you are too. ~Billy
Related Posts: